10L0L Golf Cart Parts & Accessories
Universal Golf Cart Steering Wheel: 12.5 inch diameter golf cart steering wheel is universal for club car DS & Precedent, EZGO RXV & TXT and Yamaha G8 G9 G11 G14 G16 G19 G21 G22 G29/Drive.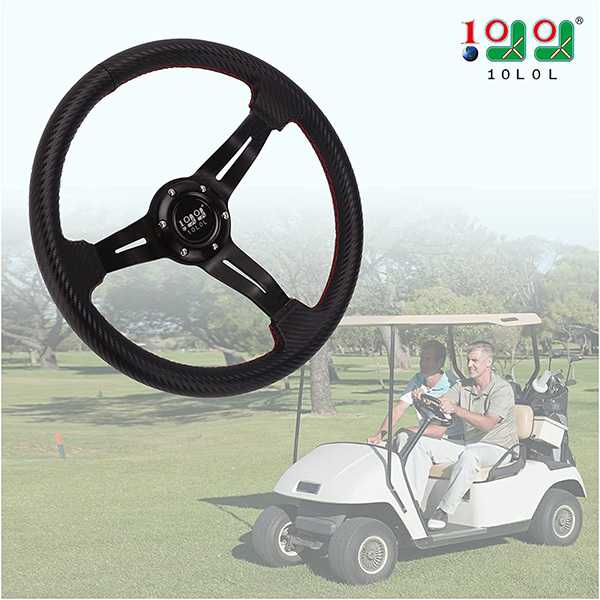 Ergonomic Design: Premium carbon fiber leather material with Super Grip Feeling. Provides a nice touch so that you will not feel any discomfort in both hands when driving for a long time.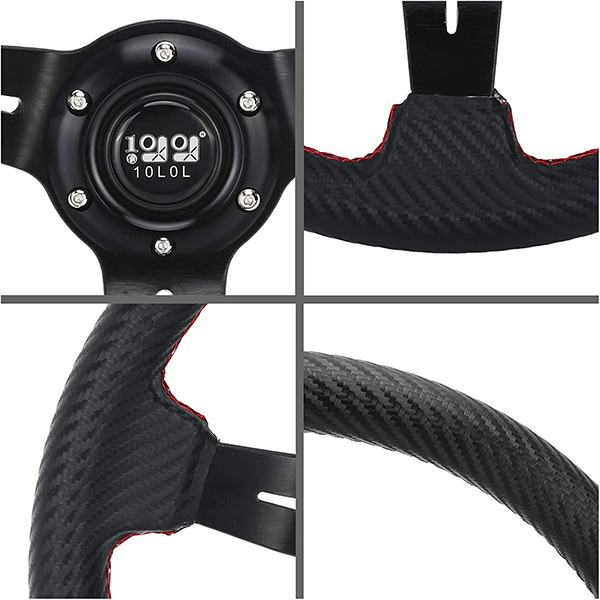 Easy to Install: Only a few simple steps, you can get a new look of the steering wheel for golf cart.(Adapter is not included).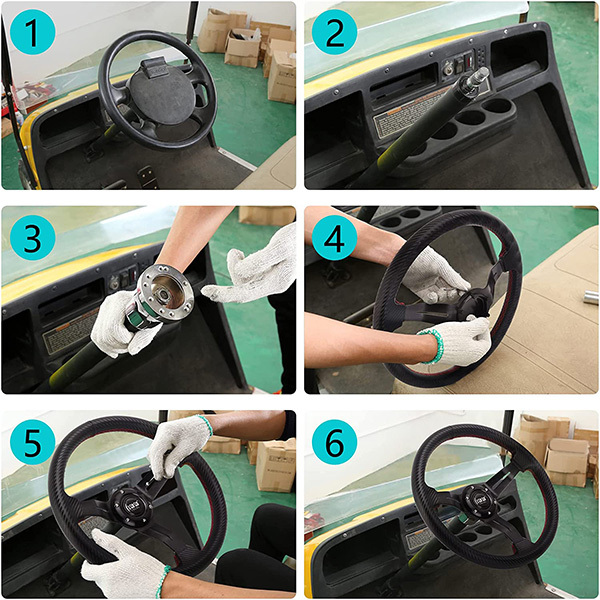 - Color:Carbon leather black
- Material:Aluminum, Leather, Carbon Fiber
- Brand:10L0L
- Fit Type:Universal Fit
- Grip Size:12.5 inches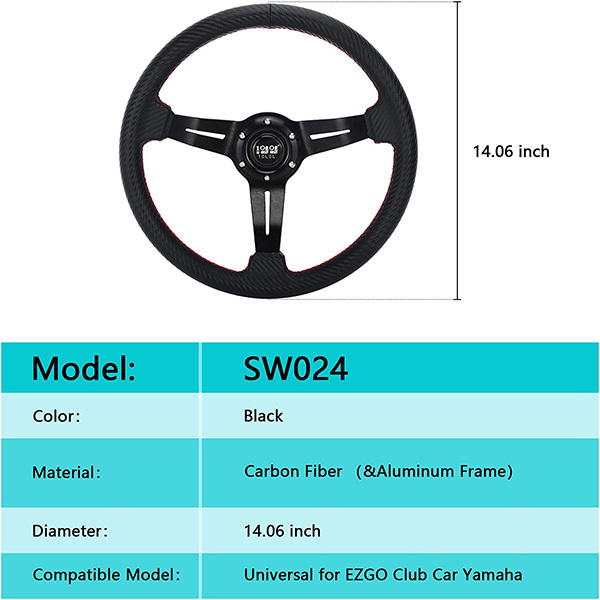 By
Sibyl
Thursday, 26 May 2022
We needed a new steering wheel for our cart and this one is really nice for the price!!
By
Jerr Jackson
Tuesday, 22 February 2022
Replaced my old original steering wheel with a new one so I had to have this adapter. Fit great, was easy to install and looks like factory product.
By
Samuel Thompson
Tuesday, 01 February 2022
This steering wheel was cheap and took about ten minutes to install. It looks amazing on my cart and it is much better to use verses the original.
By
Thomas Hansen
Thursday, 20 January 2022
This steering wheel with the chrome adapter works well on my 2010 EZGO TXT golf car. It is comfortable to use and eliminates the rattling from the stock wheel with the clip that isn't useful for a golf car used to run errands etc. (not for golfing). For my golf car, the look of the wheel perfectly matched my dashboard cover.
By
Colin Johnson
Wednesday, 22 December 2021
Very nice looking steering wheel that really improves the look of the cart. Just make certain that you buy the steering wheel adapter sold separately because it does not come with one and it is needed to replace the stock steering wheel. Also make sure that you have a good allen wrench set at home because the one that it is sent with rounds off immediately.