10L0L Golf Cart Parts & Accessories
Universal Golf Cart Steering Wheel: 12.5 inch diameter golf cart steering wheel is universal for club car DS & Precedent, EZGO RXV & TXT and Yamaha G8 G9 G11 G14 G16 G19 G21 G22 G29/Drive.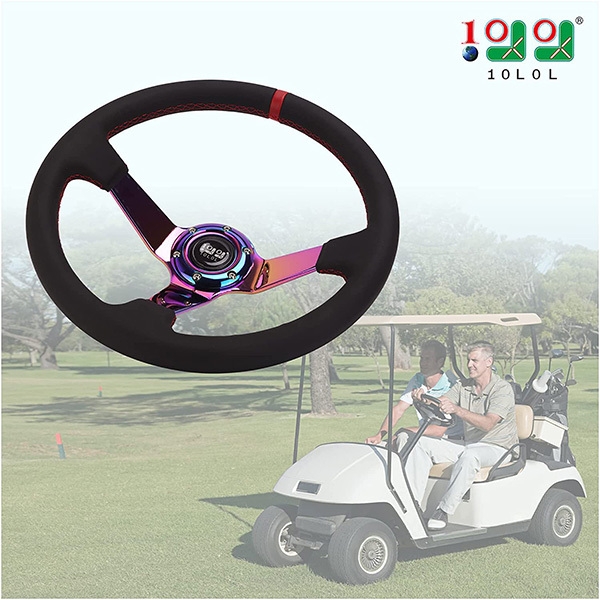 Ergonomic Design: Premium genuine leather material with Super Grip Feeling. Provides a nice touch so that you will not feel any discomfort in both hands when driving for a long time.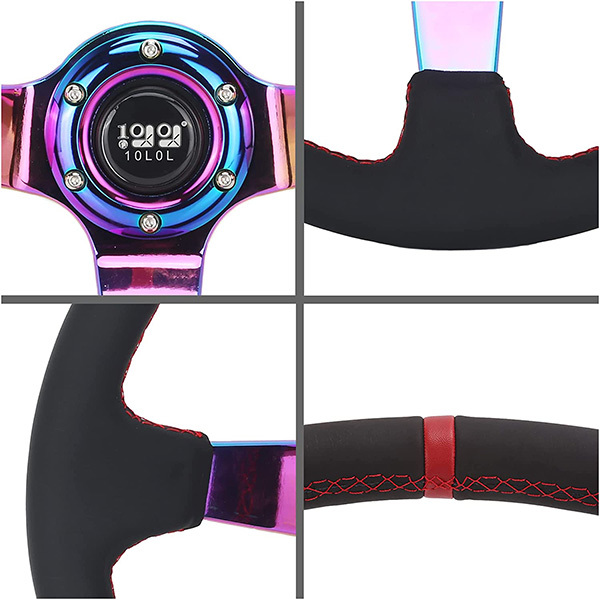 Easy to Install: Only a few simple steps, you can get a new look of the steering wheel for golf cart.(Adapter is not included).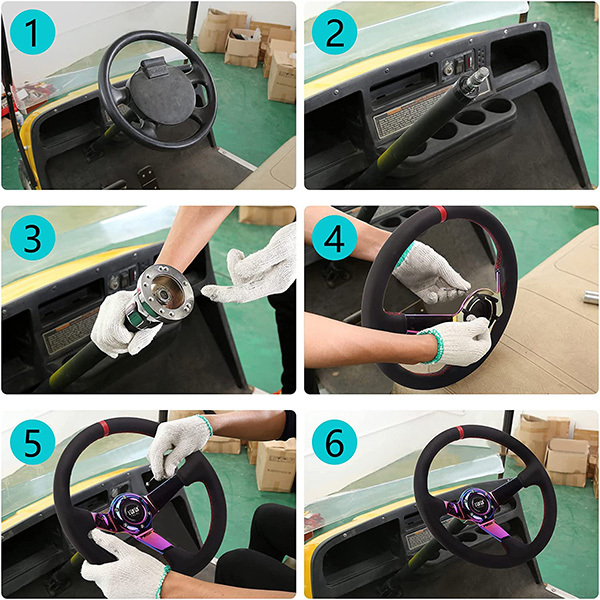 Nice Appearance: Golf Cart Steering Wheel with cool racing style black matte aluminum Spokes. (Adapter sold separately.)
- Color:Genuine leather neon
- Material:Aluminum, Leather
- Brand:10L0L
- Fit Type:Universal Fit
- Grip Size:12.5 inches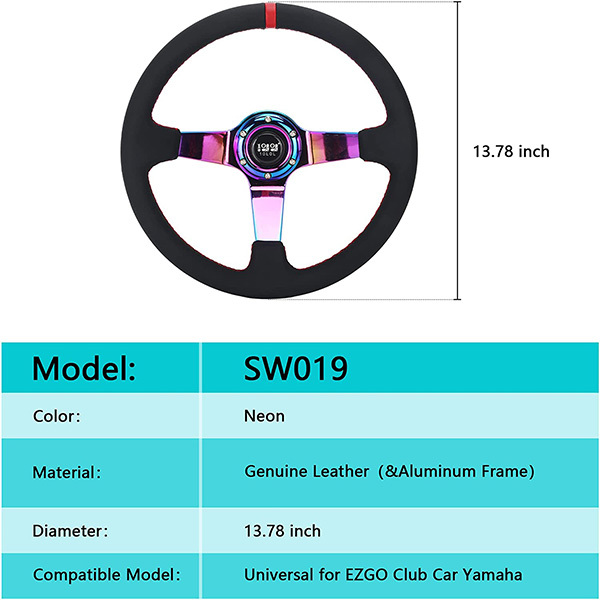 By
Steve
Thursday, 26 May 2022
No issues installing, don't forget to align the front tires to make the steering wheel straight. This item requires the adapter
By
Scott E.
Sunday, 01 May 2022
Looks great, beautiful finish would have expected to pay more for something with that kind of craftsmanship. A must have if you're upgrading you steering wheel on your golf cart. 15 minutes to install.
By
Paul Fabinski
Tuesday, 05 April 2022
Easy to install and updated the factory steering wheel
By
John Miller
Wednesday, 23 March 2022
Seller was awesome and the adapter looks great. I was going for an all black look and it looks great.
By
SirPickem
Friday, 11 February 2022
Great upgrade to my 96 Ezgo... Super easy install, handy level needed 3. Just be sure to buy the adapter needed car installation.